For us, talent is the most important thing. For this reason, at PSS we not only look for and offer opportunities to people with experience in the IT sector, but we also want to be part of the growth of those who will build our future. 
What is Talent Campus?
As experts in attracting talent and with 25 years of experience in this area We wanted to go one step further and collaborate with the capture and recruitment of profiles that begin their professional career with a training program within the companies with which we work and that are benchmarks in the technology sector.
This program is Talent Campus and with it we seek to train the IT talent of the future.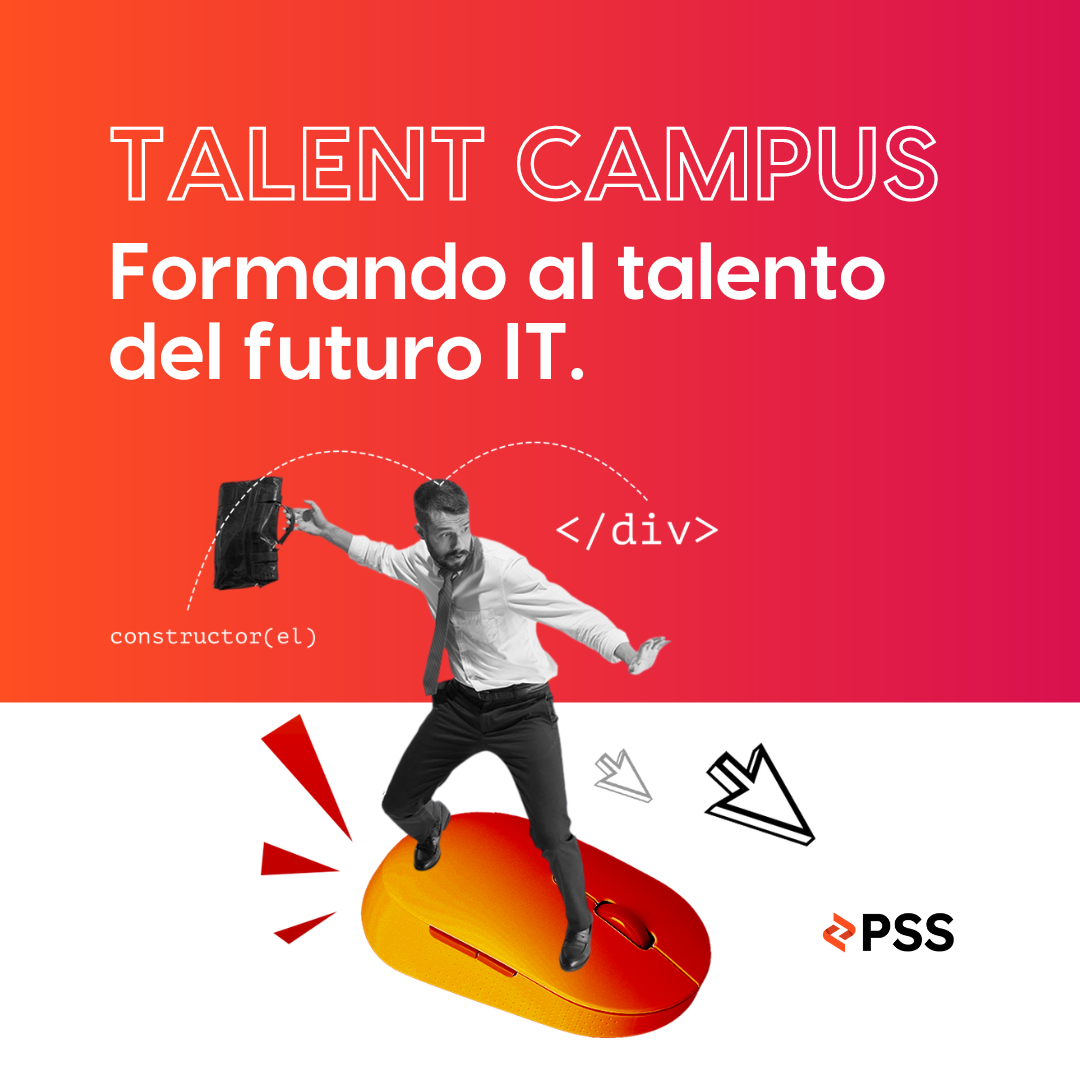 New call for Talent Campus PSS
As we did in the previous Talent Campus call with Accenture, in this new collaboration with one of the largest technology companies in the world, PSS offers technical training, both practical and theoretical, de Systems in Mainframe Environments in all its aspects (SO MVS, DB2, CICS, RACF, etc..). Once the training is finished, the profiles that pass it will be incorporated into real projects under the supervision of senior specialists in these technologies within the company.
In order to submit your application, these are the requirements you must meet:
What are the advantages of our Talent Campus?
Talent Campus was born with the aim of facilitating young people's entry into the labor market, in addition to providing companies with the best talent junior.
Therefore, the main advantages provided by this initiative are:
We give young people the opportunity to start a technology career in a reputable company.
Collaborators have the opportunity to participate in the whole process.
We offer a training plan adjusted to the previous knowledge of the students and the needs of the company.
We make a monitoring of evolution of those selected, guaranteeing their constant improvement.
At the end of the training, students take a final exam to assess their acquired knowledge before starting to work in companies.