If you have a store on lines, sure you are always looking for new ways to improve the conversion rate. Although you already know that the importance of making a good digital marketing strategy, by having a ecommerce don't lose sight of conversion improvement strategies. Hence the importance of the CRO.
What is CRO?
As we already told you in the previous article, CRO is conversion rate optimization. That is, the  set of techniques that can improve the performance of your eCommerce (or website) in terms of conversion rates. Ein other words: all the settings you make on your website to sell more.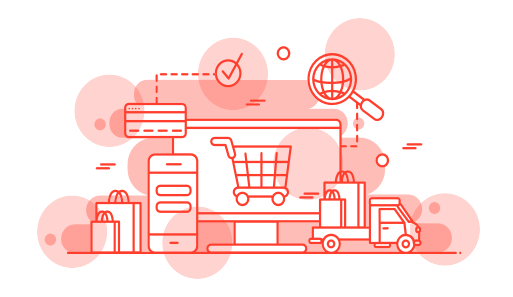 The CRO not only helps you sell more, it also has the mission of helping you convert any objective you have on your website: subscription to the newsletter, people who are interested in your products… in order to continue creating marketing strategies that help the conversion. As you can see, a whole cycle studied and with a concise methodology so that your eCommerce reaches where you want to take it.  
When we talk about CRO and improving our sales, we also talk about improving the customer experience, not only so that they buy once, but also that they are loyal and come back in the future.
How to improve the CRO of my eCommerce? Some tips that will help you
At PSS we are experts in optimization of the ratio of conversion of our clients. we give you some tips:  
Complete and optimized product sheets
To sell your product it is very important that the product sheets contain all the necessary information for the user to fall in love and buy.
Include in your product sheets images that show what you sell in detail, add information such as measurements or materials with which it is made and make it easy to access all this information.
Always remember to optimize for mobile and don't forget about SEO!
Buy button colors
Once we have worked with care on the product file, making clear measurements, materials, photos, videos… and everything you think is important for your product to make the customer fall in love, it is important that you do not forget to clearly show where is bought. Oddly enough, there are times when the buttons to buy or add to the cart go unnoticed. 
We recommend that this button stand out above everything else, so that the user can differentiate what is information from what is a purchase action. The most usable thing is to add a color to the button that makes the buyer click and add the product to the basket?
Shop as a guest? Yes please
Who has not entered an eCommerce and has not been able to buy if it is not by registering? Either out of laziness or because we don't want to appear in their databases, this step sometimes makes us not buy. 
Therefore, removing the registration and allowing the user to buy as a guest increases the CRO and helps reduce the rate of abandoned carts. Little word.
We know that not being able to capture the lead slows us down in other strategies, but don't stress: if the user is happy with their purchase, they will come back.
How much will I pay for shipping costs?
The shipping costs are the point at which either the purchase is continued, or it is left. The client prefers free expenses, but is aware that if he buys in an online store he will have to pay an amount for this service. However, the more clarity there is in this section, the better.  
It has been shown that many carts are abandoned when the user does not clearly see the shipping costs until they reach the payment gateway. If the price of the expenses seems excessive or they are not explained, he will leave.  
When you have an online business, you must put yourself in the shoes of your client. Show the shipping costs from the first moment, break down if there are conditions to meet or make it clear that, for a minimum amount, your expenses will be free. Thus, the path to the shopping cart will be more fluid and you will not only get a purchase, but you will also begin to retain your audience. All advantages. 
These are just some tips to improve the conversion rate of your eCommerce.
At PSS we are experts in eCommerce, creating personalized and optimized digital strategies for each online business. If you want to improve your eCommerce, contact us?